Maintenance Tips:
Fit protective pads to the legs of chairs and tables to prevent scuff marks when they are moved.
Under desk chairs that have castors fitted we recommend the use of a protective floor mat to prevent damage to the floor.
Floors coated with polyurethane solvent finish will undergo an aging process by reacting with light and gradually darkening with age.
Floors exposed to direct sunlight should be protected by window coverings such as curtains or blinds.
Install matting at the entrance to timber floors. The aim of a matting system must be to remove dirt / grit and moisture from the feet of people entering the building to prevent that material scratching or wearing away the finish film.
Cleaning:
Use a damp mop only. A micro-fibre mop is recommended. Avoid wet mopping of the floor which can leave excess moisture or streaking.
To remove sticky stains add a little methylated spirits or white vinegar to your water.
When a spillage occurs soak up the bulk of the liquid quickly.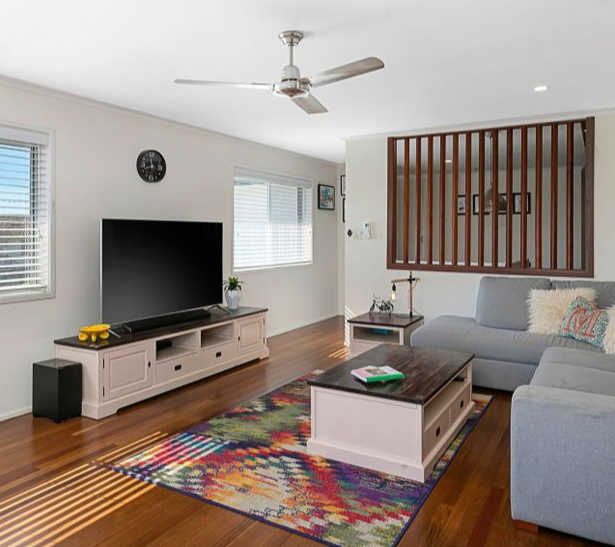 Some "Do Not" Tips:
Do not let sand, dirt or grit gather on the floor. They can act like sandpaper and abrade or scratch the surface causing a dull finish.
Never use excess water to clean the timber surface. Excessive amounts of water can cause your timber floor to swell. Use water sparingly.
High heels should never be worn on timber floors. They can severely damage timber floors and leave dents in the surface.
Do not use household detergents or cleaners on timber floors. These products can dull floor finishes.
Pets living on timber floors can scratch or gouge the floors. Keep claws trimmed regularly.
Open Hours
6am – 8pm Monday – Friday
Our Address
PO Box 247
Paddington QLD 4064